Consolidated's Utility Division is a stocking distributor for a wide variety of manufacturers in the water, sewer, storm drain, and natural gas industries.
We carry a full line of products for municipalities and contractors in the repair and installation of pipe, valves, and fittings. Our trained sales staff consults with manufacturers, engineers, and utility companies to provide the best product available for your individual needs. CPS offers hands on training on all products to help our customers understand the installation and benefits of our products.
What makes CPS unique?
In house PVC manufacturing capabilities at Vulcan Plastics offer a large range of pipe for water and sewer industries.
The largest fleet of McElroy fusion machines and technicians in the Southeast.
Consolidated Fitting and Fabrication in Lawrenceville, GA offers custom-made products for the polyethylene market.
Consolidated Steel Fabrication in Nashville, TN and the in-house coating facilities in Birmingham offer quality steel products for natural gas, oil, water, and sewer industries.
When only the best will do. Consolidated Pipe offers the best service, selection, products and people. Serving the sewer and water industry for 60 years strong. Contact us today to get the best.
Custom Utility Vaults
Our in-house team and concrete vault operation can design and build meter pits, altitude assemblies, or any special application you might need for your project. Contact your local salesperson for more details.
Water Meters
Consolidated Pipe provides a full line of Residential, Commercial, and Industrial water meters for water utilities of any size or privately owned businesses. We offer full line meter reading support if your needs include Walk-By AMR, Drive-By AMR, or Fixed Networking AMI. Our Implementation Specialists can provide the necessary software installation & training where those networking needs fit.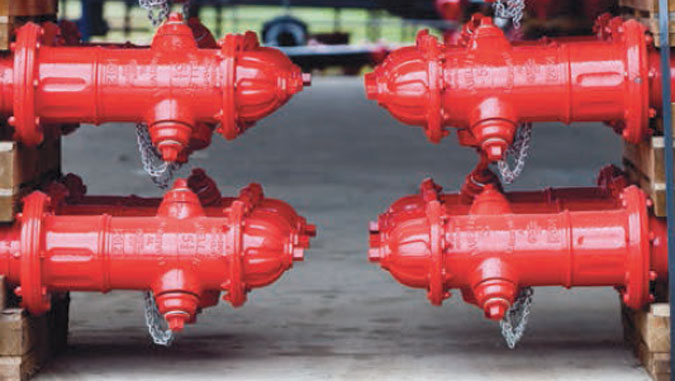 Fittings, Hydrants, Valves and More
We provide a full line of fittings, hydrants, valves and all the parts necessary for a utility to install, repair, replace, and upgrade their lines. We offer products from both our in-house operations and through access to only the best suppliers in the industry.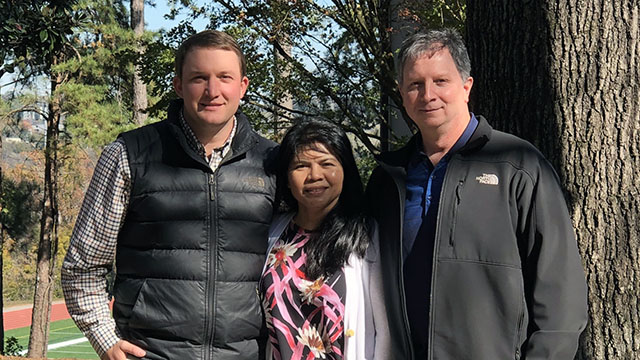 Consolidated Pipe Treatment Plant Division
The Consolidated Pipe Treatment Plant Division targets the municipal and industrial water and wastewater market for new plant construction, capacity expansion, and rehabilitation projects for general construction and maintenance personnel.
With 60 years of experience in piping, valves, and process equipment used in modern water and wastewater treatment plants, the CPS team can provide detailed project takeoffs, competitive pricing, and exceptional project management. All done to ensure projects are completed timely and accurately.
Our technical background of treatment plant operations paired with the manufacturing and fabricating ability of Consolidated Pipe makes us a great partner for your project. Vulcan Plastics
Vulcan Plastics is a wholly owned subsidiary of Consolidated Pipe and Supply allowing us to maintain our stringent controls over every aspect of manufacture.
When only the best will do. Consolidated Pipe offers the best service, selection, products and people. Serving the sewer and water industry for 60 years strong. Contact us today to get the best.
Gas Distribution
Consolidated Pipe & Supply's Natural Gas Division delivers a full line of pipe, valves, fittings and controls to customers nationwide.
High Density Polyethelene Pipe (HDPE):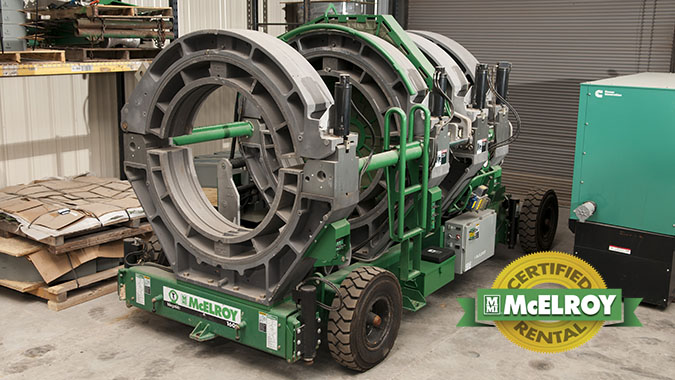 McElroy Rentals
Consolidated maintains the largest certified McElroy rental fleet in the Southeast. Our elite fusion technicians and certified McElroy mechanics make CPS the premier HDPE supplier in the market today.
Fittings and Fabrication
HDPE fusion service and technicians, polyethylene products, and custom structures for the Municipal/Industrial, Gas, Oil, AWWA, Telecommunications and other industries.
Additional Services Available:
Fusion Bond Epoxy Coatings
Our Birmingham, Alabama fusion bond facility uses the latest coating technologies to ensure a quality, high-performing coating that better protects the pipe and your investment.
Specialty Coatings
Consolidated Specialty Coatings has the capability of internally and externally coating carbon steel and ductile iron pipe - and any fittings needed for your project.
Steel Fabrication
Consolidated Steel Fabrication designs and manufactures natural gas regulator stations, meter sets, and other steel engineer products in our Nashville, Tennessee facility.
Controls
Consolidated Controls develops process control applications - from design to final assembly - for the chemical, mining, oil and gas, power generation, pulp and paper, steel, water, and waste-water industries.
Manufacturers and Suppliers
Strategic partnerships with only the highest quality manufacturers and suppliers in the marketplace allow us to become a one-stop shop for all your utility sector needs.
Brass – AWWA
Coatings – Gas
Concrete Products
Ductile Iron Pipe
Ductile Iron Fittings and Restraints
Fire Hydrants
Polyethylene
Pipe and Fittings
Pipe and Fittings – Drainage
Fusion and Tools
PVC Pipe and Fittings
Ring and Covers/Aluminum Lids
Specialty Couplings
Tapping Sleeves, Service Saddles, Repair Clamps
Valves
Air Release Valves and Backflow
Butterfly Valves
Gate Valves
Valve Insertion
Valves, Fittings, and Accessories – Gas
Utility Vaults
Water Meters
Job Site & Safety Equipment
Consolidated also offers a full line of tools and safety equipment to supply all your job site needs.
*Please note: Certain territorial restrictions apply on the products offered through select manufacturers. Check with your sales representative regarding product availability in your market.