The Universal Roller Skid Product Line

The Universal Roller Skid (URS) was created to increase the effectiveness and lifespan of your portable video inspection system. The device's ability to contract and expand for use in 6"-18" pipelines will allow you to use your portable video inspection system in applications that previously required expensive tractor systems. The URS allows for inspection cameras to negotiate multiple corners and bends which significantly increases the inspection's depth range. The URS accepts most standard push cameras under 2 inches diameter. The URS is constructed of lightweight, durable, corrosion
resistant composite nylon.
Three pivoting arms dynamically adjust to fit the required diameter keeping the camera head centered in the pipeline at all times. No extra parts, tools or manual adjustments are required. Six rugged nylon wheels allow the skid to roll easily through the pipe. Optional auxiliary flashlights are available and mount securely to the roller skid to provide extra lighting. A safety harness comes standard for secondary/emergency retrieval.
Easily negotiate 6" to 18" pipelines.
Negotiates 6" x 45° elbows and 8" x 90° bends.
Six 2" wheels help guide the camera through the pipeline.
Optional 3" wheels available.
Increase camera lifetime and protects your camera investment.
Increases depth range due to wheel lubricity.
New–URS1 also available in blue and red
The Mini Roller Skid (URS4)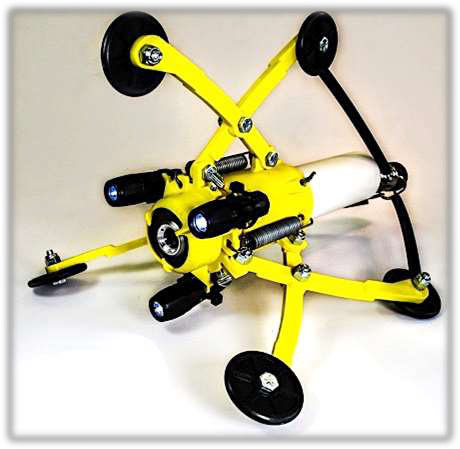 The Universal Roller Skid (URS1)
For 6 – 12 inch pipelines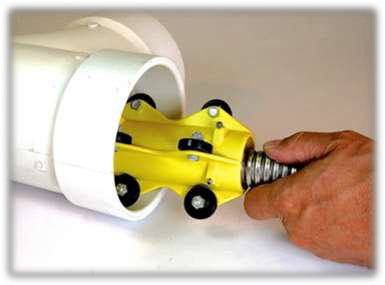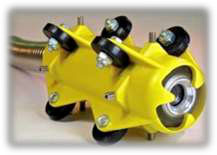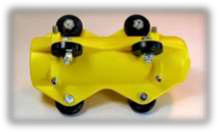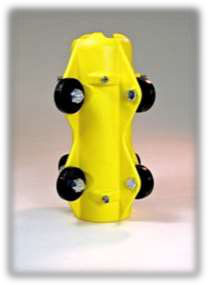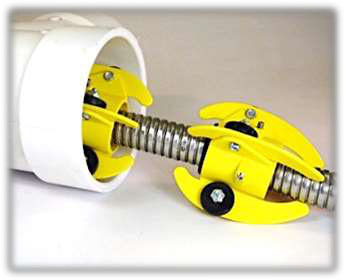 Dependable Sewer Inspection System

FLEXI-GUARD SPRING
Protects the camera-head and allow maximum flexibilities for rigorous performance.
10.4" LCD SCREEN
View more content with a larger screen permitting more inspection.
REMOTE RECORDING
Easy-to-use inspection with cordless "On-Dem and" recording from a distance.
VERTICAL FRAME
Portable pipe inspection and detachable comm and module.
SELF-LEVELING CAMERA
1.3" diameter camera will bring more inspections with one camera and fewer repairs.
TEXT-WRITER
Simply add detailed information to your inspection during recording.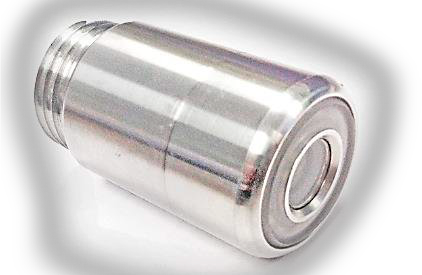 MODULAR CAMERA HEAD
Clearer picture with high resolution
Inspect 2" to 12" pipes
Repair within 24 to 48 hours
12 Bright LED and gorilla glass
Save more money with less repairs
TECHNICAL SPECIFICATIONS
1.3" OD Self-Leveling Hi-resolution
10.4" LCD Screen
Built-in Text-Writer
Built-in 512 Hz sounder
8G BUS B memory
On-demand One-touch Recording
Record to USB
Premium fiber-glass push rod
On-Screen digital distance counter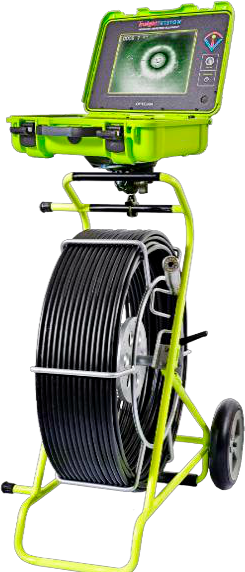 Spin Doctor Lite With Spin Doctor Might

Lightweight, cordless and easy to use, the Spin Doctor® HH200 delivers up to 200 ft. pounds of torque to tackle your fire hydrant and small valve inventory.
When you need a tool with which you can simply pickup and go, the Spin Doctor® HH200 is the tool for you.
Fast operation
No cords, hoses or wires
Long life motor, gearbox and battery
Lightweight – 25 lbs.
Low Maintenance
Fast Charging – 45 minutes
The Spin Doctor® HH200 is a convenient, easy to operate and totally portable tool for operating fire hydrants and water main valves.
The Spin Doctor® HH200 is designed to operate at a safe and constant speed utilizing a hand operated throttle control. With a rechargeable 28 volt Lithium Ion battery, you will have all the power you need to finish the job. When teamed with Hurco's Fire Flow Pro® and Spin Doctor® boom valve exercisers, you have the perfect match for every valve and hydrant in your inventory.
Seeing is believing:
Check out the video demo on our website at:
www.GetHurco.com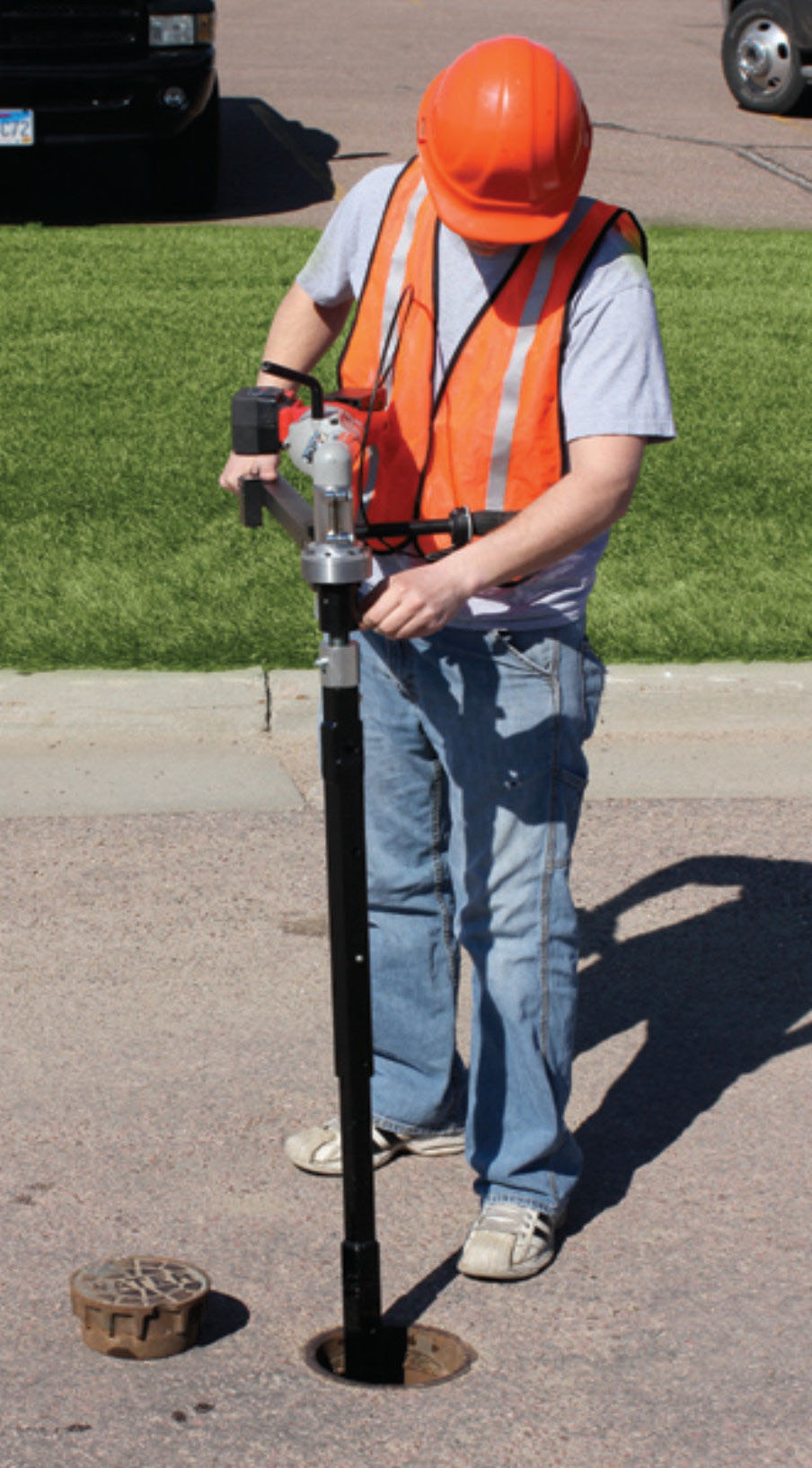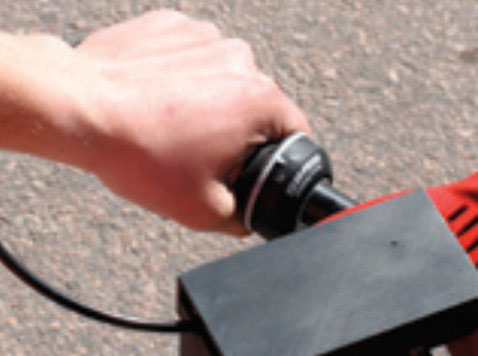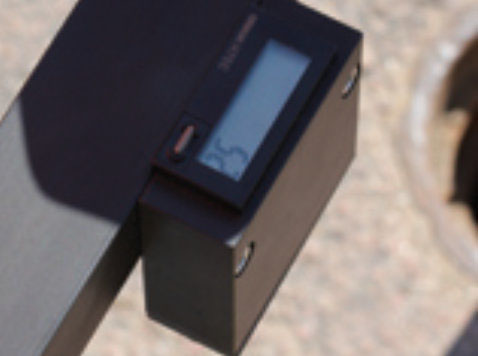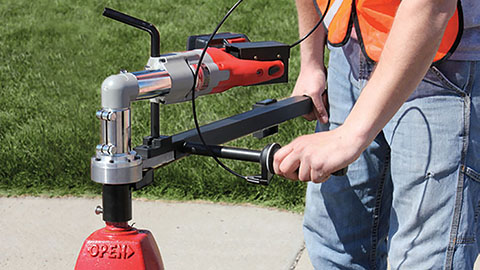 RoDon K-3 Fire Hydrant Security Lock


The RoDon Corporation's RoDon K-3 Fire Hydrant Security Lock was designed and engineered to provide two important municipality water security functions. First, to deter unau-thorized personnel in accessing a fire hydrant's operating nut and using the hydrant as an inlet connection. Secondly, by incorporating a high intensity reflective tape positioned at the top of the "outer shell", fire department personnel will be assisted in immediately locating the so equipped hydrant especially during adverse weather conditions and during night time. The re-flective tape band option may also incorporate a color system to identify hydrant flow rate (GPM) information.
Component information and Specifications:
The RoDon Corporation RoDon K3 consists of:
A ductile iron 1 1/2″ pentagon operating nut extension with a stainless steel swivel hasp mounts to the hydrant's 1 1/2″ op nut.
A heavy tubular steel outer shell that completely encloses the inner op nut extension except for the padlock hasp that protrudes through an opening in the top. When in-stalled both the shell and the hasp swivel freely and individually.
Assembled, the K3 lock measures 3″ in diameter overall and 6-1/4″ high to the top of the swivel hasp.
Available GPM Reflective Color Bands:
Blue for 1500 or more below 500 GPM
Orange for 500-599 GPM
Green for 1000-1499 GPM
To quickly assist first responders in locating and identifying the K3 security Lock during nighttime and adverse weather conditions, the K3's outer shell is provided with a 2″ wide, 360′ visibility silver/white reflective tape band. In addition, and provided as a option, color bands (2″ wide) indicating hydrant flow rates are available and will be positioned beneath the existing sil-ver/white reflective band.
Now get Wanco ingenuity in a portable light tower.
Wanco has been building light towers for 25 years. With this kind of experience, it's no wonder the Wanco Light Tow er has turned heads. Our engineering expertise and dedication to quality have m ade the Wanco Light Tow er unique, with innovation the industry has never seen.
Portable light tow ers are ideal for w ide-area outdoor lighting in a variety of construction, commercial and special event applications. Wanco Light Towers feature four 1000-watt light fixtures atop a 30-foot variable-height mast.
High-output light fixtures provide super-bright illumination and uniform light coverage
Rotating tower assem bly turns 360 degrees, and the lights operate at any height
Multiple low-speed engine options offer trouble-free diesel perform ance and greater longevity
Unobstructed engine accessibility with hinged top panel, provides full access to engine, generator and electrical components