For more than 50 years, Consolidated Pipe has strived to exceed each customer's expectations and that's how we have built our business. Every step, every facility, every decision we make is based on our fanatic focus on the customer.
These custom manifolds for a temporary sewer bypass built in our Nashville facility are a great example of this laser-sharp customer focus. Our Nashville team pulled the parts, assembled the materials, and then shipped them to our specialty coatings team in Birmingham where they matched the paint per the customer's spec and coated them accordingly.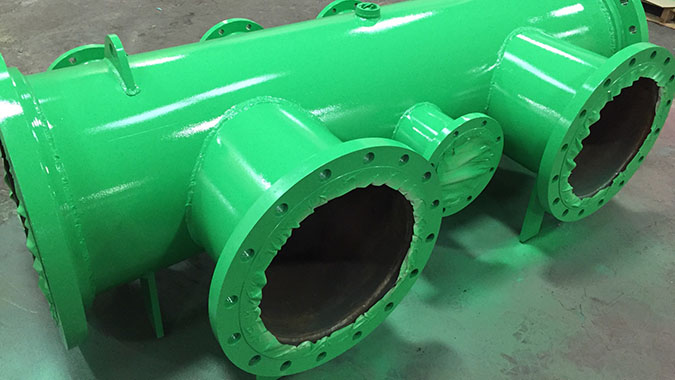 The next time a customer calls, think of all of our capabilities. With more than 50 locations in 20 states, Consolidated can handle every task large and small.