Consolidated Specialty Coatings has the capability of internally and externally coating carbon steel and ductile iron pipe as well as any of the fittings needed for your project.
We offer a wide variety of liquid applied coatings and linings. Size range capabilities include 2-1/2" through 72" for internal linings and 1/2" through 72" for external coatings.
Our capabilities
ARO Coatings (Powercrete)
Jet Fuel Applications
External Cosmetic Paint Systems
Potable Water (AWWA specified)
Sewer Lining Applications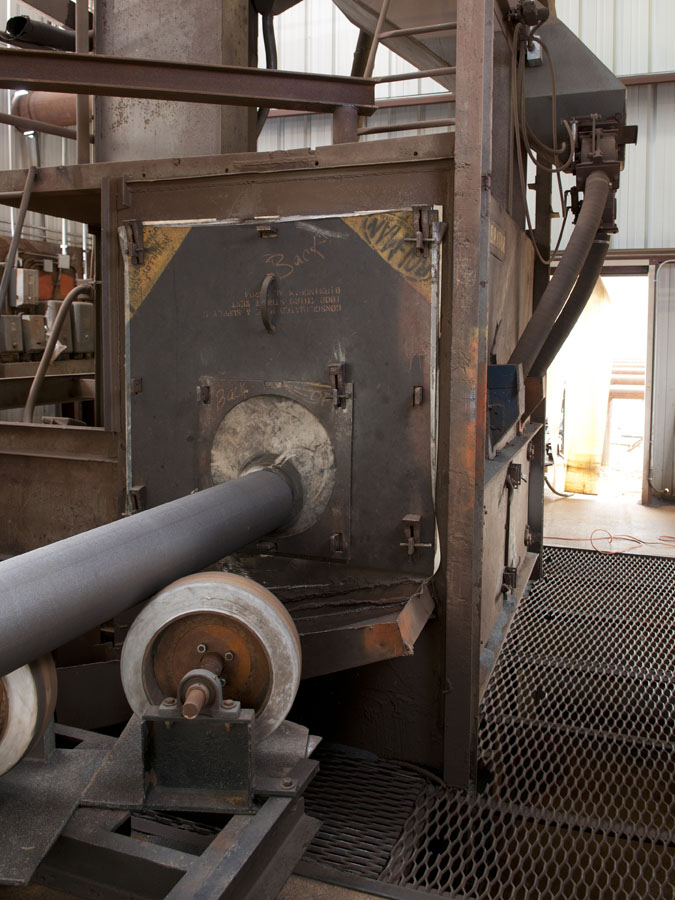 Coatings Facility
Consolidated's Specialty Coatings location in Bessemer, Alabama is over 150,000 square feet of covered warehouse space and 30 acres of laydown yard. The facility was designed to easily manage large orders, allowing for more efficient scheduling, faster deliveries, and lower costs to customers.
COATING TYPES
Epoxies
Zincs
Alkyds
Enamels
Urethanes
Coal Tar Epoxies
Powercrete Epoxy
Polymer Concrete
MANUFACTURERS
3M
Ameron
Carboline
Sherwin-Williams
Indurall
Tremec
Covalence
ErgonArm or NovoCoat
Engineered Resin Solutions
SPECIFICATIONS AWWA
NSF
DOT
Military
FDA
200,000 square-foot heated production facility, QA/OC program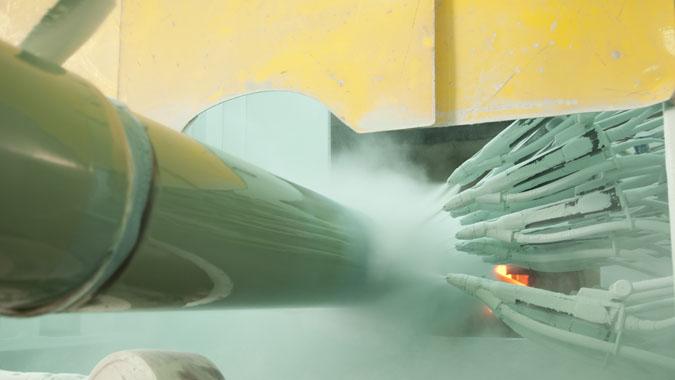 FBE Coating Capabilities
Our fusion bond facility boasts of the latest technology in epoxy thin film application. We can coat ¾" through 30" pipe lengths up to 60' to meet a variety of specifications. We provide I.D. and O.D. specialty linings for use in jet fuel, military applications. AWWA specifications are also available.FBE Coatings features and benefits include:
Long Term Corrosion Protection
Engineered Solutions for Specific Applications
Good Mechanical and Chemical Protection
Learn More
Powercrete R-65/ F1
Powercrete R-65/ F1 is a 100% solids liquid epoxy coating with a fast cure time for efficient, user-friendly application and rapid backfill. In addition to ease of application, R65/F1 provides excellent long term corrosion protection for bare steel or FBE coated pipe. This high-build, two-component epoxy can easily achieve a dry film thickness (DFT) of up to 40+ mils (1 mm) in a single application.
Powercrete R-65/F1 can be applied using plural component spray equipment or by hand brush, roller or trowel. Powercrete R-65/F1's unique combination of handling and performance characteristics make it the ideal coating for pipes, girth welds and/or the repair & rehabilitation of existing pipelines.