Consolidated is one of the only coating facilities in the nation offering Sherwin-Williams' latest coatings line.
Poly-Cote™ polyurethane coatings provides superior chemical resistance with super smooth finish. The Poly-Cote™ product line includes four different levels of corrosion protection for water pipe.
Poly-Cote™ 110 Fast Set specially formulated for exterior diameter pipe applications with an industry-leading dry-to-handle time of 5-10 minutes.
Poly-Cote™ 110 Rapid Set designed for interior diameter pipe applications with a dry-to-handle time of 20-25 minutes.
Poly-Cote™ 115 is a flexible coating designed for small fittings, elbows, valves, and other tight work space with a 24-hour redcoat window.
Poly-Cote™ 115FR is specially designed for field applications coming with an easy-to-use kit for coating welds and damage repairs that can be applied by hand to both exterior coating and interior lining systems.
All the Poly-Cote™ products offer a smooth, glossy finish engineered for better water transfer with the hydrophobic properties of an epoxy while maintaining the durability, flexibility, and fast cure times of a urethane. All are NSF certified up to 250 mils and exceed the minimum requirements of AWWA C222-08, Polyurethane Coatings for the interior and exterior of steel water pipe and fittings.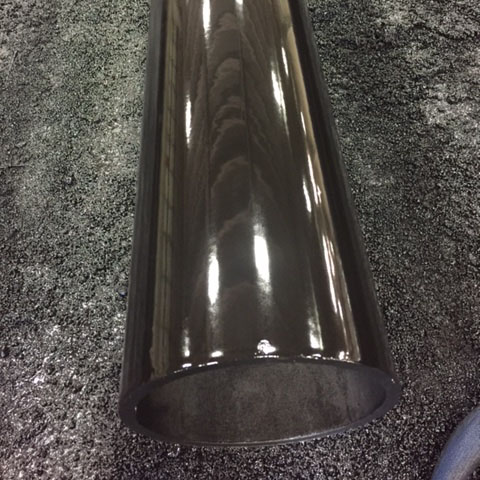 Consolidated is pleased to be one of the first coaters in the country to offer this fast curing polyurethane for all your water pipe needs. Learn more about our coating capabilities here or contact your local Consolidated salesman.